Full confession: progress on the house has all but stalled. I wouldn't call it a lack of inspiration, but rather a lack of time and energy. Between work and dogs, we haven't put decorating anywhere near the top of our priority list.
But that has to change because company is coming! A's family will be coming to visit for his birthday and that means they need a place to sleep. So we have prioritized our downstairs guest room as the next (and really only) room to finish.  But that doesn't mean it's been easy.
I've struggled to find pieces that fit the image I have in my head. It all looks so easy when you're watching HGTV and they have an unlimited budget, but here in reality land, it's a little tougher.
I've always known I wanted a mix of neutrals and strong accent colors.  I love this image's clean, neutral color palette. It's the perfect backdrop for adding different pops of color throughout the year. Plus the shape of that dresser is gorgeous!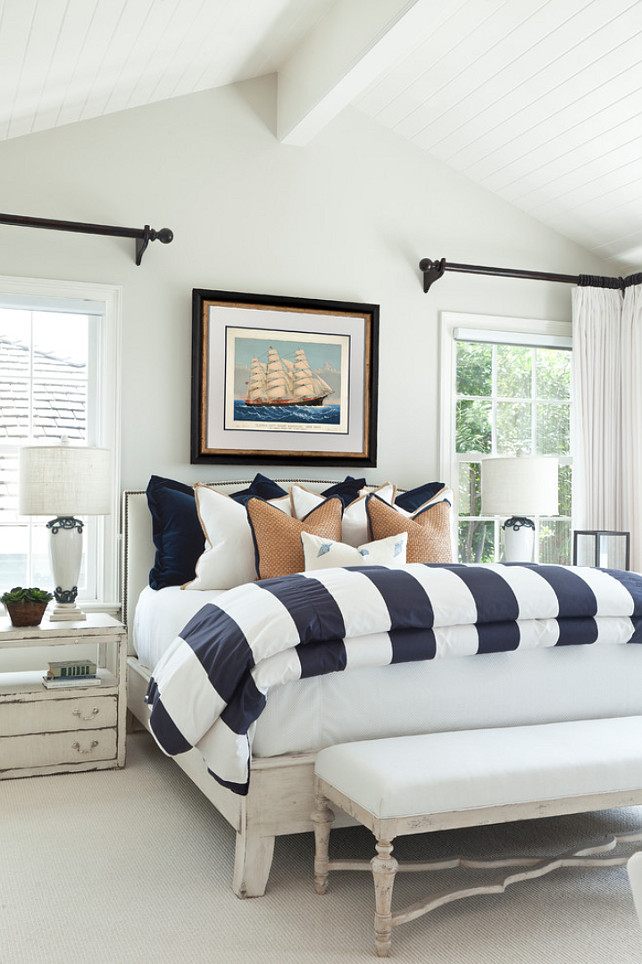 One of the accent colors I'm most in love with is navy blue. You can add so many different secondary colors to it that it almost acts like a neutral, but still makes a statement.  I loved the stripes in this bedding, but of course it was custom designed.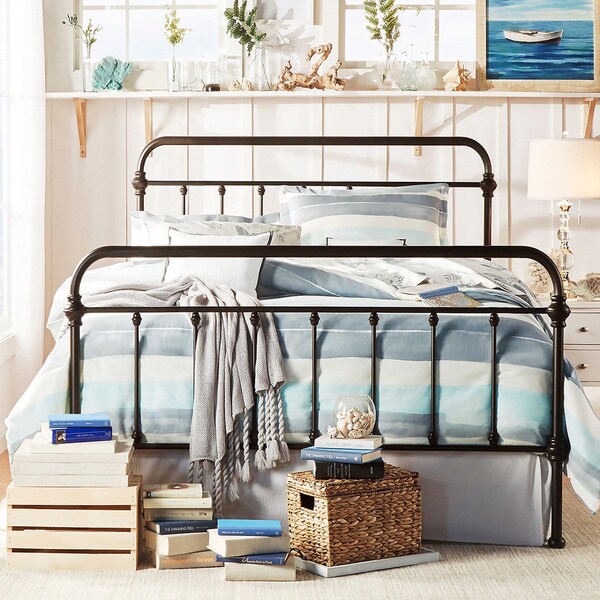 Our guest room isn't huge and we knew we wanted to put a queen bed in there.  That's why I thought it was important to make the bed frame itself as light as possible. I've searched high and low for a metal frame that came in white and was the right shape for the room.  I think I've finally found one so fingers crossed that it's the right fit.
Other ideas as of now: using my travel photos as art, a unique piece above the bed and the addition of mercury glass and milk glass accessories.
Stay tuned for the reveal in a few weeks!